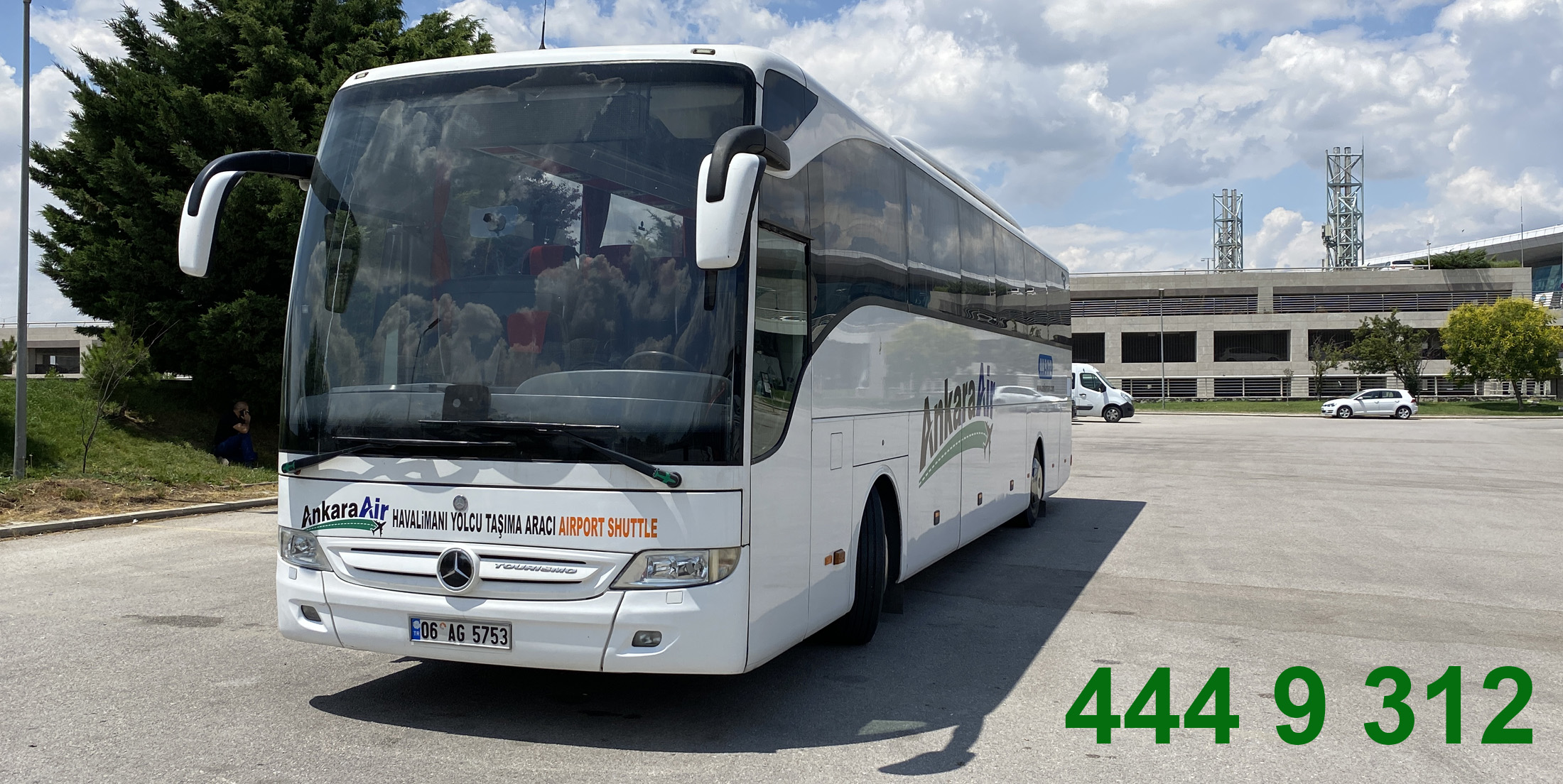 Belkoair Buses Headway; Our buses offer services every 30 minutes from 05:00 a.m to 00:00; and every 60 minutes from 00:00 to 05.00 a.m. Thanks for choosing us, enjoy your travel.
Ankara Şehir Merkezi - Esenboğa Havalimanı istikametine ilk hareket noktası AŞTİ'dir Daha sonrasında sırasıyla Kızılay, Tren garı, Atatürk Kültür Merkezi, Aydınlıkevler, Pursaklara ulaşmaktadır. Araçlarımızın Kızılay gama iş merkezinden Esenboğa Havalimanına varması takriben 60 dakika sürmektedir. (Trafik yoğunluğuna göre değişkenlik göstermektedir.)
22:00 ile 05:30 arasında ki seferler için uçak saatlerine göre sefer planlanması yapılmaktadır.


Esenboğa Havalimanı - Şehir merkezi istikametine ilk hareket noktası Gelen yolcu katı iç ve dış hatlar yolcu alma peronudur. Daha sonra sırasıyla Pursaklar, Aydınlıkevler, Tren garı, Kızılay, AŞTİ'ye ulaşmaktadır.

Detaylı bilgi için 444 9 312 nolu müşteri hizmetleri ile iletişime geçmenizi rica ederiz.
Complaints, Suggestions, Form for Lost or Stolen Items
Your opinion is important for us. By using communication form below, share your all complaint and suggestion even report of lost or stolen items, to get better service.